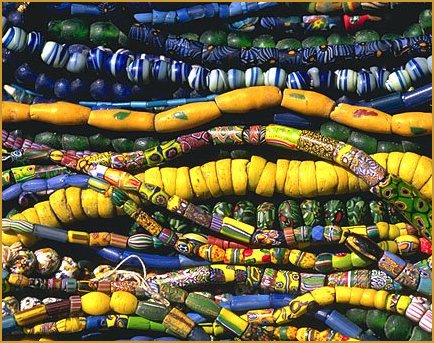 Beads from Africa are made in all four corners of the world, especially old and antique african beads. Millefiori trade beads were made in Venice, Italy. Annular wound dogon beads were made in Germany. And Russian blue beads were made in the Czech Republic.
But perhaps the most fascinating ancient beads are those recently found in Africa. National Geographic recently wrote an article about the oldest beads known to man: 41 shell beads, used as jewelry over 75,000 years ago!
Humans may have been wearing jewelry as far back as 75,000 years ago, about 30,000 years earlier than previously thought, if 41 shells found at Blombos Cave in South Africa prove to have been used as beads.

Read the full article here.
Although this 75,000 year old ancient african beads are not available for purchase today, you can certainly find a great selection of antique african beads for sale at The Bead Chest!